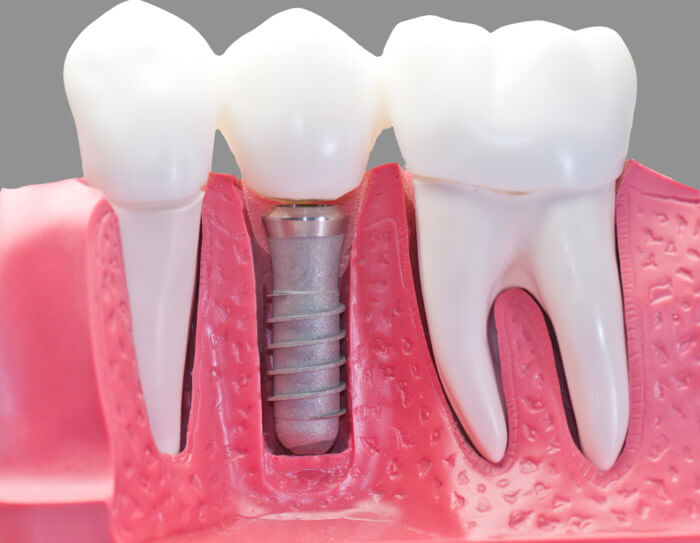 What is a Prosthodontist?
Prosthodontics pertains to diagnosis, treatment planning, rehabilitation, maintenance and protection of patients with missing or deficient teeth and/or surrounding tissue problems that facilitate the need for prosthetic teeth to be placed in the mouth. Maxillofacial prosthetics is a sub-specialty of prosthodontics. New York prosthodontists can assist patients with the restoration and replacement of teeth for cosmetic enhancement, but can also restore implants, correct temporomandibular joint disorder (TMJ) as well as install, adjust and maintain prosthetic teeth. A New York prosthodontist will typically receive three to four years of postgraduate training after dental school in order to provide these services.
Find a Prosthodontist Today
Unlike dental insurance programs, EDP's discount dental plans are an inexpensive way to get great dental care from your local New York prosthodontist. EDP won't make you pay costly deductibles, fill our lengthy claim forms, force you to go through aggravating waiting periods or subject you to exclusions or age limits. These dental plans are the perfect alternative because there really are no restrictions. In fact, EDP's dental plans are backed by the highest Better Business Bureau rating available, a 30-day money back guarantee and numerous endorsements from happy members. Sign up today and enjoy a sound and healthful visit with your local New York prosthodontist.
EDP offers a full line of specialty dental professionals including New York prosthodontist healthcare providers, pediatric dentists, endodontists, orthodontists, oral & maxillofacial surgeons, oral surgeons, periodontists, prosthodontists and general dentists. See a New York prosthodontist today by enrolling via our registration form or via phone by calling our warm and well-informed plan representatives at (631) 272-5230.