We are proud to offer our members two comprehensive vision and prescription plans in addition to our premier dental plan.
Our Outlook Vision Plan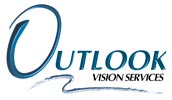 OUTLOOK Vision Services is a discount vision program. Over 10,500 optical centers offer discounts of 10% to 50% off the regular retail price of eyeglasses, contact lenses, sunglasses, and corrective surgery (Lasik, RPK, etc.). The Outlook Vision network includes major chains and independent eye care centers. In addition to local retail optical providers, Outlook Vision also has a mail-order contact lens program for the convenience of our members. Members may save substantially off retail prices by ordering replacement contact lenses from this service. The Outlook Vision discount plan has been incorporated into the benefit programs of employer groups, unions, associations, insurance companies and Third Party Administrators as a value added benefit. Outlook Vision works for individuals or groups, on a voluntary or employer sponsored basis. Click here to locate an eye care professional in your area.
Highlights
Nationwide vision care discount network consisting of over 10,500 providers.
Discounts up to 50% on frames, prescription lenses and sunglasses.
Mail-order contact lenses replacement program
Discounts on corrective surgery.
Purchase as often as you like.
Choose from the most popular frames, tints and lenses.
Immediate savings at point of purchase.
Discounts are applied at the point of sale.
No claim forms or paperwork.
85% of the U.S. population resides within a 15-minute drive of an Outlook provider.
No pre-existing condition exclusions.
Customer service representatives (rather than recordings) answer questions and direct members to Outlook Vision providers.
100% guaranteed satisfaction for 30 days.
Coverage for the entire family.
Hearing Aid Discounts.
Outlook Vision Guarantees
All merchandise is covered by manufacturer's warranty for materials and workmanship.
Once a purchase is made, if you find the identical eyewear within 30 days at a lower advertised price, the difference will be cheerfully refunded.
If an Outlook Vision member is not completely satisfied with an eyewear purchase from a participating provider for any reason, it may be returned within 30 days to the place of purchase for a complete refund.
Membership satisfaction also guaranteed within 30 days of membership card purchase
Outlook Vision Disclaimer
Outlook Vision Services, LLC. provides its members with the benefit of discounted vision health care needs, and is NOT health insurance. You must see an Outlook Vision Services, LLC. approved provider to receive the benefit of these discounts. Outlook Vision Services, LLC. members remain solely responsible for paying the vision provider directly and will not be reimbursed for any part of these payments by Outlook Vision Services, LLC. Check to make sure Outlook Vision Services, LLC. discounted rates do not duplicate other coverage available to you. Outlook Vision Services may not be available in all states.
EDPRX Drug Plan

If you would like more information regarding the prescription plan please visit the EDPRX Drug Plan.