*All new enrollments require a one-time, non refundable $19 registration fee. The monthly payment options requires a one year minimum contract.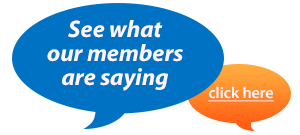 Members love our low dental plan fees – that's why we are the premier dental plan!
Dental Plan Membership Fees
Dental plan fees start at just $149 per year for individuals, $199 for couples, and $249 for the whole family. For the added flexibility of a monthly discount dental plan, individuals pay dental plan membership fees of $14 per month, couples pay $20 per month and it's only $24 per month for the entire family. All EDP Dental Plans can be upgraded with an RX/Vision plan for a payment of $75 per year, or $7 per month.
Enrolling with EDP Dental Plan is simple. Just click the 'Join Now!' button corresponding to your chosen plan, fill out the secure registration form with your information, select your payment method (you may pay by credit card or check) and click the 'Enroll Now' button.
EDP Dental Plan offers members low dental plan fees with incredible savings of up to 60% off General Dentist's fees – plus, 25% off participating Oral Surgeons, Orthodontics, Periodontic, Pedodontics or Endodontics professionals. Sign up with EDP Dental Plan today to save money on high quality dental care and receive the convenience, flexibility and low dental plan membership fees to suit your lifestyle. To ask questions or enroll by phone, call an EDP representative at 1.800.777.1085 and we'll be happy to get you started.
If you have questions, we have answers. Please review our FAQ.
Please note:
New enrollments require a one-time, non-refundable $19 registration fee. Our monthly payment options require a minimum commitment of 12 months.
EDP Dental Plans provides affordable dental care programs and are available nationwide. If you do not see a provider in your area, please visit our sister site at www.avsdental.com or call today to speak to our client services representatives at 1-800-777-1085.