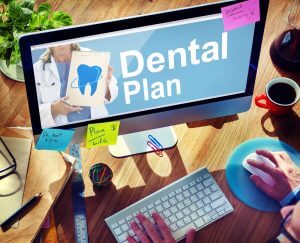 Bargain hunters understand that everything has its price and are determined to receive the best value for their money. They also know that just because a commodity or service is cheap, that it is not necessarily poor quality. In fact, that item or service may just be very competitively priced. When evaluating discount dental plans, it is important to weigh the options across each of the plans under consideration. Then to make a decision based on you or your family's dental health requirements and your budget.
For those without access to dental insurance through an employer, their options include discount dental plans, such as EDP Dental Plans. While these plans are not dental insurance, they are designed for singles, couples and families who are seeking to save money while preserving their dental health. The plans offer renewable annual memberships from participating dental care providers. Screened dental professionals have agreed to provide general and specialized dental care to plan members at a discount. Given EDP's extensive roster of participating dentists and dental specialists, it is very possible that the dentist you have now belongs to the EDP network. If so, you'll appreciate the value in keeping your current practitioner and saving money whenever he or she provides dental services.
EDP Discount Dental Plan Provides Inexpensive Yet High Quality Care
EDP Dental Plan members can save up to 60% on most dental procedures. EDP plans are not limited to general dentistry such as cleanings, fillings and x-rays, either. Dental specialists who participate in EDP's network, offer savings of 25% off their regular fees. It is important to note here that many dental insurance plans do not offer any coverage for procedures performed by dental specialists. Their members must pay for these services entirely out of pocket. When EDP discount dental plan members require specialized dental procedures, however, they have peace of mind knowing that ¼ of their bill has been taken care of, making the remaining balance much more affordable.
Another important consideration when evaluating a discount dental plan, is to learn about its benefits, many of which are not considerations with dental insurance plans. These include:
No deductibles as with dental insurance plans.
No co-pays. Members present their membership card when they visit any participating plan providers to receive discounts for dental services.
No waiting periods. Members may see a dentist the day they sign up for the plan if desired.
No paperwork. No claim forms to fill out and submit.
No restrictions on receiving immediate treatment for pre-existing or expensive procedures.
No annual limit as to how often members can use their plan to receive dental services from participating dental practitioners.
Once convinced of the value of a discount dental plan, the question remains, what is the cost? Our members have found that our annual membership is not only cost-effective, but also very competitively priced. EDP Dental Plans' three plan levels (non-inclusive of the one-time $19 registration fee) are Single($99 a year), Couples ($179 per year), and Family ($199 annually). Members may elect to pay the entire annual cost up front or opt for the budget-friendly monthly installment. Bargain seekers will quickly do the math and realize that one family visit to the dentist as EDP Dental Plan members will immediately recoup the cost of their annual membership!  
Summary of Discount Dental Plan Values and Benefits
Discount dental plans are a great way to save money on both routine and specialized dental care. They can save up to 60% on routine dental procedures and 25% on procedures performed by dental specialists.
The quality of the dental care that EDP discount dental plan members receive is exceptional. Only the best practitioners are considered based on EDP's qualifying criteria.
None of the restrictions that dental insurance imposes, such as claim forms, co-pays, deductibles, annual limits, age or health-restrictions, or waiting periods.
EDP Dental Plan membership is affordable to anyone and offers payment options, as well.
Not everything that is inexpensive is of cheap quality. Discount dental plans, such as EDP Dental Plans, provide our members with access to quality dental health care from the best practitioners in our network. While not dental insurance, EDP Dental Plans provide both peace of mind and access to great dental services -all within their budget. EDP's discount dental plans offer our members their choice of dentist from one of the largest networks of dental providers that provide top quality care. How much can you save while maintaining your dental health? Benefit from EDP's low cost dental plan by enrolling online today! You can also reach us at (800) 777-1085 to learn more about how EDP can serve you and your family.