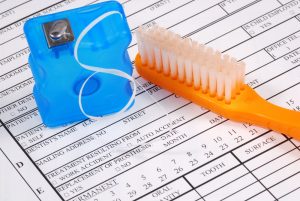 Most who have dental insurance signed up for it through their employer. They accept whatever benefits and limitations their carrier imposes and crosses off the box next to the entry "get family dental insurance" on their mental TO DO list. Done! Older persons who are retired and living on a fixed income, unemployed or self-employed persons, children, and others, may not have access to dental insurance or do not qualify for it. Not having dental insurance used to mean that when that person required dental care, that payment for services was entirely out of pocket. Today with discount dental plans, bearing the full expense for dental treatments and services is no longer an issue.
According to a recent article in Employee Benefit News, over the past decade, dental insurance enrollment has steadily declined as fewer small businesses offer dental insurance as part of their benefits packages. Discount dental plans, while not dental insurance, are providing an optimal solution for those without dental insurance. That is true even for those who may have health insurance, but not dental coverage, through their employer.
What are Discount Dental Plans?
Discount dental plans have been around for about 30 years and have grown in popularity as membership in dental insurance plans has declined. Discounted dental plans are a great way to save money on both routine and specialized dental care. EDP members can save up to 60% on routine dental procedures and 25% on procedures performed by dental specialists. In addition, EDP discount dental plan members receive access to exceptional quality dental care. EDP's dentist and dental specialist selection is based on our high qualifying standards, allowing only the best practitioners to be considered.
Many of the frustrations that accompany dental visits for those with dental insurance have been eliminated for dental plan members. These include, filling out claim forms, co-pays and deductibles, an annual cap on the number of office visits, age or health-related restrictions, or waiting periods before a patient is cleared for treatment.
Perhaps the best EDP Dental Plan membership benefit is that the plans are affordable to everyone. EDP Dental Plans' three plan levels are Single, for $99 a year, Couples, only $179 per year, and Family, for $199 annually. There is a one-time registration fee of $19 as well. Members may pay the entire annual cost up front or choose to pay in budget-friendly monthly installments. Our members often report that the first time their family visited the dentist after they enrolled, that they recouped the cost of their annual membership in savings!
Additional Tips to Maintain Dental Health
In addition to enrolling in a discount dental plan such as EDP Dental Plans, Forbes recommends that you also escalate the preventative measures that you take at home. For example, augment your daily mouth care routine by investing in an electric toothbrush. It not only gives you a better cleaning in less time than manual brushes, but also can cut down on tooth decay and need for dental remediation measures.
Be sure to brush at least twice a day for two minutes or longer. Do not forget to brush your tongue as well! These simple activities will reduce plaque and bacteria formation, decrease the risk of inflamed gums while protecting your teeth from decay. The additional purchase of a water flosser also assists to wash away contaminants in the mouth. If you prefer the manual route, be sure not to skip this very important step to maintaining your oral health.
Lastly, complete each oral health care session by rinsing your mouth with mouthwash. Here is a tip you may not be familiar with. Buy two different mouthwash formulations, and use an antibacterial mouthwash in the morning and a fluoridated mouthwash at night. This will help to prevent cavities and possibly eliminate the need to visit your dentist other than for routine cleanings and xrays!
Many persons without dental insurance are looking for both peace of mind and access to great dental services -all within their budget. Discount dental plans, such as EDP Dental Plans, provide our members with access to quality dental health care from the best practitioners in our network. While not dental insurance, EDP's discount dental plans offer our members their choice of dentist from one of the largest network of dental providers that provide top quality care. How much can you save while maintaining your dental health? Benefit from EDP's low cost dental plan by enrolling online today! You can also reach us at (800) 777-1085 to learn more about how EDP can serve you and your family.