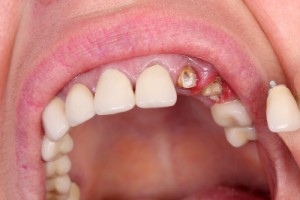 When it comes to receiving the best level of oral health care, it's important to know which dental specialists suit specific dental treatments. Even if you take good care of your oral health, the unexpected may happen, such as trauma to the mouth. Therefore, over the course of your lifetime, you may require treatment from a prosthodontist.
Prosthodontics is a dental specialty that focuses on improving oral function, health, and aesthetics for a natural looking smile. This dental specialty focuses on complete oral rehabilitation and restoration to repair missing or damaged teeth. Prosthodontists complete dental school like general dentists and an additional three years of advanced training in restoring maximum oral function.
The Benefits of Seeing a Prosthodontist
While everyone should have a primary care dental provider for routine dental concerns, prosthodontists are considered "dental architects." Prosthodontists will create a personalized treatment plan for patients who wish to improve their oral health and appearance. If you seek reconstructive or cosmetic dental work, they are qualified experts in the following:
Esthetic Reconstructive Dentistry: Ideal for patients who are missing teeth. This involves full mouth reconstruction involving dental implants to fill in gaps from missing teeth.
Cosmetic Dentistry: Prosthodontists offer veneers, ceramic or metal dental crowns and caps, dental bridges, removable complete or partial dentures, whitening, and teeth  straightening.
Treating Special Conditions: Jaw and joint disorders, oral cancer, traumatic injuries, cleft lips or palates, sleep and snoring disorders, geriatric conditions, and more can be treated by prosthodontists.
How to Choose a Prosthodontist
Use EDP Dental's provider search to locate a skilled prosthodontist from one of New York's largest network of dental providers. Learn more about EDP Dental plans by calling (631) 272-5230 to speak to a customer service representative or enroll today.