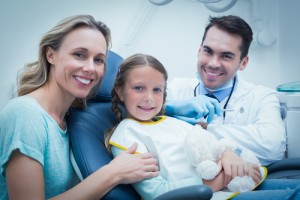 Maintaining oral hygiene is essential to your overall health. That's why finding a high quality dentist is just as important as finding the right family physician. Having a great dentist ensures that you and your family receive the best dental care possible.
Ask for Recommendations
Begin your search for a quality dentist by asking family, friends or co-workers for recommendations. A suggestion from someone you trust makes it easier to find a dentist you can rely on.  Almost everyone visits their dentist at least once or twice per year – so ask around.  You can also search online to find unbiased reviews on local dentists in your area.
Do Your Research
It's always best to research a dentist before undergoing any procedure. Know the right questions to ask. For example, learn how long the dentist has been licensed and inquire about their qualifications. Find out how experienced they are with the procedure you require and learn about the technology or products they utilize.  
Schedule an Initial Consultation
A consultation may help you determine which dentist best fits your needs and preferences. You and your dentist will have an ongoing relationship; therefore, find one you feel comfortable with and will want to visit regularly.
It's important to have a dentist you can trust who can help you understand the value of regular oral care. Finding a quality and affordable dentist is easy with EDP Dental. EDP prescreens all dental health professionals before they join the EDP network. To find a quality dentist today, enroll online or call 1.877. 327.8376.