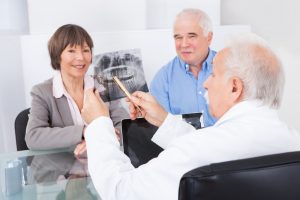 Sometimes people need to locate a new general dentist for any number of valid reasons. Perhaps they have moved, or their long-time dentist is retiring. Maybe the dental office that served them well as a newly-married couple a decade ago, does not have a pediatric dentist on staff for their entire family that now includes children. It may also be that you foresee a trend where a dental practice employs several specialists so you'll always have the dental services or surgery you need under one roof.
How to Find a General Dentist You Can Trust
If it has been some time since you looked for a dentist or are not certain how to go about it, here are some pointers.
Ask your friends about their dentist. Where do they go for general dentistry? For special dental procedures? If people you value put their trust in a local practitioner, that is the best place to start looking.
Does the candidate and his/her office meet your needs? Everyone is different. Do you want a dentist that is a family-practitioner? Or a large dental practice with high-volume so you can easily get an appointment? What about a dentist with extended or Saturday hours so you do not have to take time off of work for routine maintenance procedures. Is the office staff solicitous or indifferent?
Check your candidates online. Check every candidate online. There are many websites that provide testimonials from patients regarding every practitioner's level of care. Both positive and negative reviews are posted.
Call Us: If you do not have dental insurance but want to realize great savings on routine and specialized dental procedures, consider EDP Dental Plans. While not dental insurance, we offer a network of the best general dentists in your area who have passed our stringent requirements to join our plan. Chances are your front runners are already EDP Dental Plan practitioners.
EDP Dental Plans, which is not dental insurance, has affordable plans that offer discounted dental procedures at great savings for every member of your family. For more information please give us a call at (800) 777-1085 today!