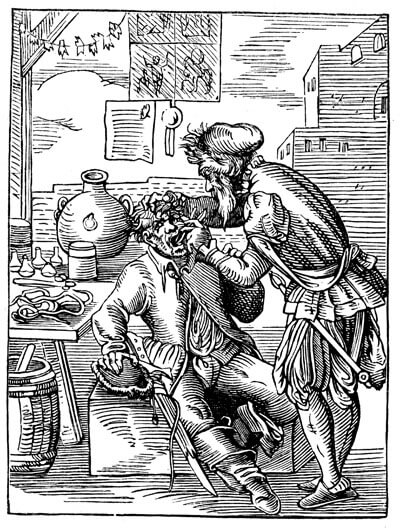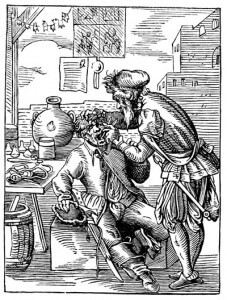 If having your teeth worked on doesn't rank on your list of favorite activities, take a few minutes to read these highlights of dental history. You just might develop a new appreciation for the art of density and those who practice it!
History of Dentistry: The Early Years
People of other ancient cultures, including the Greeks and Romans, wrote about specific treatments for toothache, fractured jaws, and tooth decay. The Phoenicians tied animal teeth into place to replace human ones. By 700 A.D., the Chinese used amalgam fillings.
Throughout the Middle Ages, lay barbers were the primary consultants for crude dental care, which consisted primarily of tooth extractions. Surgeons performed complex procedures.
Dentistry came to the United States in the mid-1700s. Paul Revere actually became known as one of the first forensic dentists after he identified a deceased friend by a dental bridge of Revere's own creation. Porcelain teeth were patented in 1789 by a French inventor. Further improvements to materials, tools and equipment, such as the development of the reclining dental chair, continued throughout the 1800s.
History of Dentistry: Modern Times
U.S. dentistry did not become officially organized until 1840, when the Doctor of Dental Surgery (DDS) degree was established at the first dental school, the Baltimore College of Dental Surgery, which opened that same year. Also in 1840, the American Society of Dental Surgeons was formed, although it was replaced by the American Dental Association in 1859. In 1841, Alabama led the way by becoming the first state to regulate dentistry.
Dental practices and techniques continued to improve. The introduction of ether as a surgical anesthetic in 1846 may be the most significant event in the history of dentistry. The development of faster, better drills, powered first by foot treadle and then by electricity, was another revolution in the field.
Fortunately, we live in a time where we can greatly benefit from the latest dental advancements and technologies. Modern dentistry is pleasant, pain free and yes, even affordable with the EDP Dental Plan. Save up to 70% off with EDP and see a qualified, pre-screened dentist. Call 631-272-5230 to get started today! Browse our membership options, find a dentist, and enroll online for same-day dental coverage.