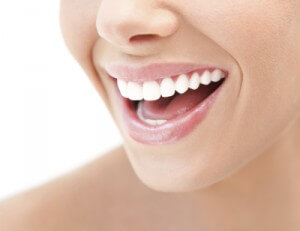 More and more people are whitening their teeth, either professionally or at home. While a glowing smile gives anyone a more attractive, healthy appearance, teeth whitening can pose risks if not done safely.
Methods of Whitening Teeth
While there is some variation in whitening procedures, most consist of applying a strong bleaching agent to the teeth and giving it time to take effect. Some methods include the use of a special light to activate and enhance the whitener.
Whitening is generally only performed on the 16 teeth (eight top and eight bottom) that show when you smile. Whitening the back teeth is unnecessary and more costly.
Teeth Whitening Safety
Getting your teeth whitened at your dentist's office is ideal. The dentist or technician is able to fully protect your gums and mouth from the whitening agent. This is done by custom-fitting the gel trays that are designed ahead of time to conform exactly to your teeth. A dental professional also takes into account any previous dental work and conditions, such as tooth sensitivity, when choosing a whitening method.
To quickly and safely whiten, many people choose the BleachBright L.E.D. Whitening system. Used worldwide in salons, spas, and dental offices, it is the ultimate combination of speed and results. One 15-minute session is all it takes to whiten your teeth 2-8 shades whiter.
Over the Counter Teeth Whitening Kits
Whitening strips can be found at your local drug or convenience store and are very easy to use, but that leads to over-whitening, which can strip enamel and cause other dental issues. Because it is difficult to get mass-marketed gel trays to fit your teeth correctly, leakage is likely. Many users also add too much gel, making it more likely to ooze out around the gumline. The best way to keep teeth bright is to seek regular dental care or use BleachBright. Ask your dentist what teeth whitening method is right for you at your next dental checkup, which doesn't cost a fortune with the EDP Dental Plan. Most members are covered the same day they enroll. Call 631-272-5230 to find out more, or get started by finding a participating dentist and signing up online.