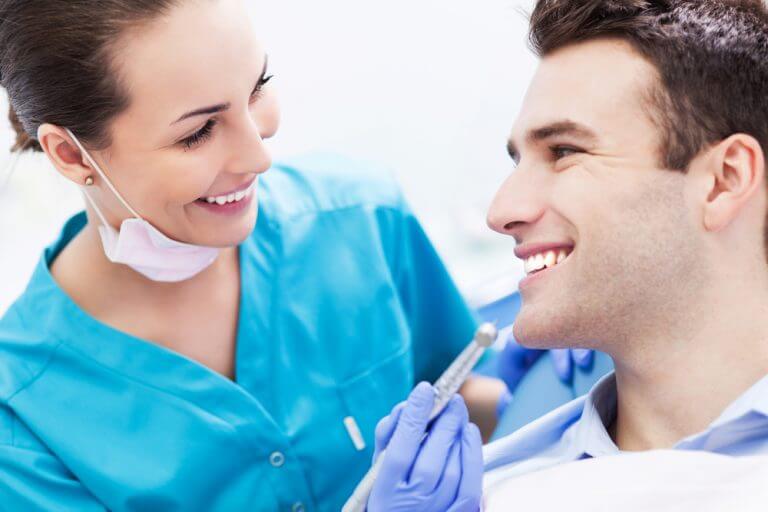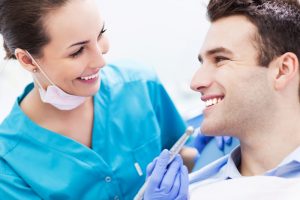 Our salaries, at best, advance incrementally each year while the cost of living rates also steadily rise. With less money entering a household, everyone must look to save by spending less without sacrificing value. One major expense in any household is healthcare, whose costs also rise annually. No one wants to sacrifice their health over a few dollars, yet many persons do not have access to health coverage that they feel they can afford. As a result, some go without health insurance coverage believing that it is cheaper for them to pay only for services at the time they need them.
According to the U.S. Bureau of Labor Statistics, dental care in particular has seen a considerable 20% rise in costs over the last decade. For some, keeping their teeth and mouths healthy using the dental insurance offered by their employer has become an almost prohibitive expense. Those seeking quality dental care at a cost that works with their budget have researched and located options they may not have realized are available to them.
Over the last twenty years, discount dental plans have joined Dental insurance, Dental HMOs, Dental PPOs, and Dental Indemnity plans, as a way to cut dental treatment costs. While not dental insurance, dental plans provide their members with the dental services they need, when they need them, at rates that fit their budget.  
What Are Discount Dental Plans?
Discount dental plans differ from dental insurance mainly because they do not pay any dental expenses for patients. Instead, they provide discounted prices from participating dentists.
There are generally no deductibles, no waiting periods and no annual maximums. Typical discounts range from 10 to 60 percent for routine dental work. For those who anticipate a need for extensive dental work, a dental insurance plan with benefit caps and waiting periods might not provide much financial relief. Instead, a dental discount plan such as EDP Dental Plans will save significantly more than the cost of our membership fees. This is particularly true for members who may require several dental procedures during the year.
Since membership benefits for an individual are less than $100 per year, our members appreciate financial savings on routine as well as specialized dental procedures. We also offer plans for couples at $189 per year and families for $229 per year. There are several payment options available including having the membership fees spread out over the year. This way EDP Dental Plans offer high quality yet affordable dental care for everyone in the family.
EDP Discount Dental Plans' Key Features and Benefits:
"Reduced-fee-for-service" 
When EDP members require dental services, they select their dentists from our extensive roster of qualified practitioners who have met our high criteria and standards. Each dentist agrees to charge a discounted fee to EDP Dental Plan members.
Membership fees and payment options:
EDP discount dental plans offer three plan options. We have a Single Plan, a Couple Plan, and a Family Plan. One will be ideal for anyone's dental requirements. There is a one-time registration fee of $19. Also, members have the option to pay their annual membership in one payment or monthly with a one-year minimum contract.
Access to top practitioners
Every EDP dental plan practitioner has met or exceeded our qualification criteria. Many EDP plan members have been pleased to discover that their present dentist participates in providing EDP dental plan discounted services to our members. Our members pay their dentists directly for services rendered and there is no paperwork to fill out nor claims to file – ever.
No benefits cap
Nearly every dental insurance plan places a financial limit on the amount of coverage they will provide an individual annually. With EDP, there are no benefits caps. Should a member or their family require extensive dental work in a calendar year, they still qualify for the member discounts that their practitioner provides.
No deductibles
To keep the cost of their dental health coverage down, many with dental insurance opt for a high deductible. This practice is fine for keeping monthly household budget costs down, but expensive when they or anyone in their family requires dental care. EDP discount dental plans do not have plan deductibles.
No age restrictions
Many dental insurance plans do not cover seniors. EDP Dental Plans do not limit membership. It is open to anyone.
No waiting periods
This refers to the time someone with dental health insurance must wait until some or all of their benefits are valid. While the terms of these waiting periods vary by carrier, the average waiting period is 12-months. This is not an issue with an EDP Dental Plan. The day that our members enroll, they are covered and may visit the dentist of their choosing from our in-network practitioners. This includes specialized procedures as well as routine dentistry. 
Unlimited yearly visits
Dental insurance plans with a benefits cap also limit the number of times their participants may visit their dentists. This is not the case with EDP. Our members and their families may see their EDP dentist or a participating specialist as often as they need to within a calendar year without limit.
To sum up: EDP Dental Plans, which are not dental insurance, provide our members with peace of mind and access to great dental services – all within their budget. EDP's discount dental plans offer our members their choice of dentist from one of New York's largest network of dental providers that provide top quality care. To realize savings on dental procedures of up to 60%, enroll online or call (800) 777-1085.