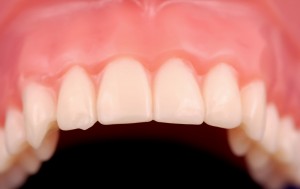 Gum disease (also known as periodontal disease) occurs when the bacteria in plaque builds up between the gums and teeth, causing the surrounding tissue to become inflamed.  If left untreated, it can cause first the gums, and then the underlying bone structure, to recede and deteriorate, leading to tooth loss.  Bleeding gums are a common symptom of periodontal disease.  Gum diseases have also been shown to be associated with other serious illnesses such as diabetes and heart disease.  Here are some useful methods for preventing this destructive ailment.
Brushing
Brush a minimum of twice a day with fluoride toothpaste and make sure to brush your tongue as it is an ideal environment for bacteria.
Floss to Prevent Gum Disease
Floss a minimum of once per day, moving it both back and forth as well as up and down in between each tooth.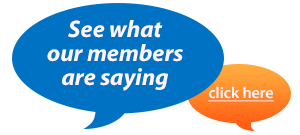 Use Mouthwash
Whether it's antiseptic, fluoride or anti-plaque, mouthwash is a great addition to your oral routine and will help keep gums clean and healthy.
Disclosing Tablets
Want to double-check your own work?  Disclosing tablets are sold in most drugstores and will color any plaque left on your teeth after brushing.
See Your Dentist to Prevent Gum Diseases
See your dentist every 6 months to have your teeth and gums cleaned and for additional advice on home treatment options.
To save money on your next general dentist or periodontist visit, enroll with EDP Dental Plan for savings up to 70% off. Enrollment is fast and easy and can be completed with our online registration form or calling one of our friendly service representatives at (631) 272-5230.