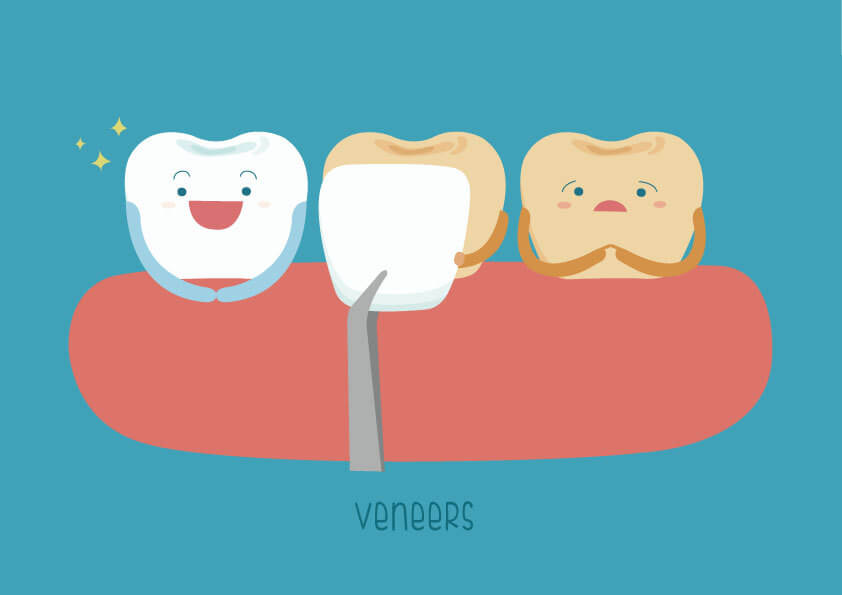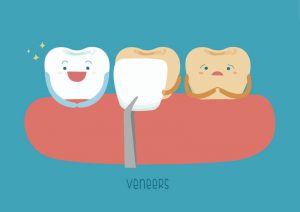 Both veneers and crowns are dental restorations that can give you a more beautiful smile. However, there are important differences between the two techniques. For many prospective clients, cost is the primary factor. The following basic information can help you make a decision when it comes to restoring your own teeth.
Dental veneers vs. dental crowns
Veneers are thin shells of toothlike material that cover the front surface of your teeth. Think about an inexpensive wood that's been veneered with mahogany. Although the comparison may seem strange, it will help you get the idea. Each veneer is bonded to your tooth to improve the color, size, and shape. The teeth must be specially prepared to receive the veneers, so there's no backing out once you've made the decision.
Crowns are also shells, although instead of covering the front of the tooth, a crown surrounds the prepared tooth or a metal post. Dentists use crowns to repair damaged teeth in order to improve biting and chewing. Like veneers, crowns are permanent. Of course, since the crowns improve mouth function, it's not likely that you would want to remove them later on.
In summary, dental veneers are an exclusively cosmetic solution. On the other hand, dental crowns are appropriate for teeth that are broken, cracked, severely decayed, or compromised by root canal treatment. Either way, tooth restoration procedures are a long-term commitment.
Discuss veneers and crowns with your dentist
If you think that you need dental veneers or crowns, your dentist can discuss your options with you. Save up to 60% off regular dentists' fees by enrolling in the EDP Dental Plan that's right for you. Even if you visit a dental specialist, you'll pay 25% less than you would without a plan. So sign up with EDP online or call 1-800-777-1085, and get started today.