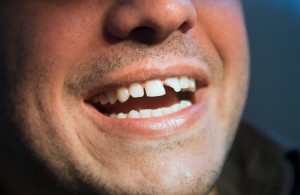 There are several types of dental specialists who receive training above and beyond what is taught in dental school. These specialists choose to focus on a particular area of interest. One such dental specialist is a Prosthodontist.
The Branch of Prosthodontics
A prosthodontist is a specialty dentist who is trained to restore the mouth to a natural-looking, functional state by repairing damaged natural teeth, replacing missing teeth, and addressing facial disfigurements. Prosthodontists work with patients who have lost teeth due to age, disease, or accidents, or who were born without teeth. This type of dentist typically attends three years of school after completion of dental school.
What a Prosthodontist Can Do
A prosthodontist is skilled in working with prosthetic dental devices, which include dentures, bridges, veneers, caps or crowns, and implants. Dentures are removable, whereas the others are generally permanent solutions. The prosthodontist must take care to get the size, shape, and placement of each false tooth precisely, as minute measurements can affect the patient's ability to eat and speak, not to mention the overall facial appearance. A prosthodontist may also manage TMJ, snoring, and work with patients who have been born with a cleft palate, suffered facial injuries, or been treated for oral cancer.
EDP Dental Plan reduces the cost of not only standard dental checkups but also specialty care.  Search for a local prosthodontist with confidence knowing you'll save 25% with EDP.