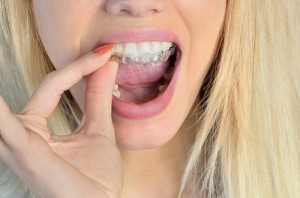 In order to avoid dentures or dental implants in the future, it's important to take proactive measures to care for your existing teeth. But what's the best way to protect your teeth? Is it brushing all day long? Wearing a mouth guard all day? Luckily, the answer is far simpler and more convenient.
How to Protect Your Teeth
Keeping your teeth in optimal condition doesn't require obsessive care or vast amounts of time and money. The best way to protect your smile is to visit your dentist regularly. Depending on the individual, "regular" visits may vary from standard six-month intervals.
Having a dentist examine your mouth, take x-rays, and clean your teeth is the best way to maintain oral health. A dentist also serves as a first-line consultant for various special needs, including realignment of teeth and jaws, customized sports protection, and treatment of tooth decay and mouth injuries.
How Dental Plans Come Into Play
Many people think that the only way to make dental visits affordable is to have a dental insurance policy. But what do you do if you if you do not have access to insurance through an employer?
Discount dental plans are an alternative to conventional dental insurance. Dental plan membership fees can be paid monthly or annually. The total cost is far lower than what you might pay towards insurance premiums over the course of a year. You pay a discounted rate at the dentist's office instead of a copay. There are no claims to file and little paperwork beyond your initial enrollment and annual renewals.
Don't delay; protect your teeth and enroll in EDP Dental Plan today. Search for a participating dentist, browse through our membership plans and fees, and sign up online. Or call 631-272-5230 to speak with a representative.